Los Angeles drain cleaning lists some of the best drain cleaning services and plumbers in Los Angeles County. This directory of Los Angeles drain cleaning companies may offer a wide variety of sewer and drain cleaning services for residential and businesses. From clogged drains to emergency sewer and drain cleaning services in California. Please rate your experience with the Los Angeles drain cleaning company you use to help the best get recognized for the quailty of their drain cleaning services. Thank you!
TV Plumbing





323-933-6504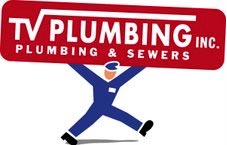 Up front pricing and superiorly fast service
Security screened, drug-free, and uniformed plumbers
Quality products and craftsmanship
Full service Los Angeles plumber
Our success comes from our dedication to complete customer satisfaction
License: 511290 - Class C 36/42
Robert's Plumbing





626-209-7339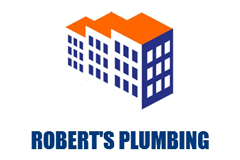 Full-Service Los Angeles Plumber
Upfront Pricing - No Hidden Charges
Sewer repair, water leak detection and repair
Water heater replacement and repair
Gas line services
Mr. Sewer Rooter





323-295-1156 24/7 Immediate Service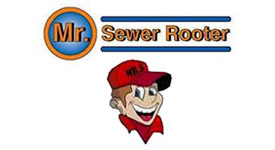 Your #1 choice for Los Angeles sewer and drain services
Sewer pipe camera inspections
Hydro-jetting of sewer pipes and sewer lines
Trenchless pipe replacement
Elian Saado Plumbing





818-620-3587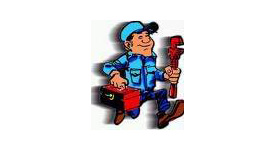 Full service residential & commercial Los Angeles Plumber
Los Angeles clogged drain experts
Faucets, toilets, sinks, showers, and more!
Copper repiping
Gas lines, water heaters, and more!
Find A Plumber





Find Emergency Plumbers by Zipcode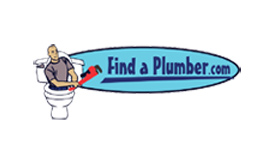 Find plumbers nationwide by zipcode
Plumbing fixture installations and repairs
Find Atlanta plumbers, sewer services and more!
Water heater installations and repair
Trenchless pipe replacement services
Twin Town Plumbing & Rooter





818-335-0652 24 hours a day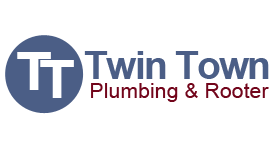 Professional, fast, dependable, and affordable
Fully licensed; and we guarantee all work!
Plumbing repairs, installations, and water heaters
"Stop Leak" leak detection service
ANJ Plumbing





818-850-7564 Call 24/7 with Any Inquiries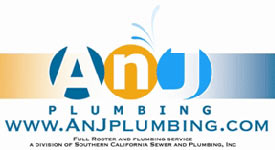 Special discounts for new customers
Existing customer discounts for friend and family referrals
FREE camera inspection with authorized work
Rooter, drain cleaning, and hydro-jetting
Trenchless sewer replacement
Drain Cleaning Services
Los Angeles drain cleaning companies and plumbers offering drain cleaning services often offer a wide variety of sewer and drain cleaning services as well as additional home services, including Los Angeles plumbing services.
Drain cleaning & sewer cleaning
Clogged pipes & clogged drains
Sewer stoppages & sewer clean outs
Backed up toilets & overflowing drains
Hydro jetting & rooting services
Tree root removal & camera inspections
Trenchless sewer replacement
Trenchless pipe repair

Smell sewer gas in your home or business?
Have you tried the typical drain cleaners only to find out that the drain is still clogged? You can pour chemical drain cleaners, and try all the home remedies and still find yourself dealing with a stubborn clogged drain.
It's time to call in the drain cleaning specialists. The best plumbing drain openers don't come in a plastic container, they arrive with the rooter equipment or the heavy duty hydro jetting equipment to really clean out the drain. No matter what you call it, rooter, rodding or snaking a drain, a good plumbing contractor will also have a sewer camera and offer to preform a sewer or drain camera inspection.
While this equipment can cost many thousands of dollars, it can be very helpful to the plumber by providing accurate information regarding the causes of a blockage or even show problems like tree root intrusions. After the drain problem is solved, the sewer camera inspection can also be used to make sure to the drain is cleared.
If the drain pipe is damaged and needs to be repaired or replaced, chances are the plumber will have those parts on hand and ready to install. Not all drains are the same. If you ever notice that all the drains in the house are clogged, there is a good chance you have a sewer main line problem.
Clogged drains can be frustrating, but fortunately a drain cleaning specialist will likely know what to do and clear the drain the right way.
More Los Angeles Drain Cleaning Companies
ANJ Plumbing North Valley, Los Angeles CA (818) 850-7564
Gateway Rooter & Plumbing 1334 Kellam Ave, Los Angeles CA 90026 (323) 945-5329
Elian Saado Plumbing 18748 Bryant St, Northridge CA 91324 (818) 620-3587
Angel Plumbers 12400 Ventura Blvd #3, Studio City CA 91604 (888) 251-2726
Am Pm Plumbing 1133 N Detroit St, Los Angeles CA 90046 (323) 472-4386
Ayala Plumbing and Sewer Contractors 138 S Broadway, Los Angeles CA 90012 (310) 699-1799
Boss Plumbing 826 Steward St, Los Angeles CA 90038 (323) 464-4700
Critical Plumbing 1033 N Mission Rd, Los Angeles CA 90033 (888) 794-5506
Drainology 3318 Keeshen Dr, Los Angeles CA 90066 (310) 398-2007
Edward's Plumbing & Heating 1315 N Fuller Ave, Los Angeles CA 90046 (323) 436-0926
Express Plumbing & Rooter Los Angeles CA 90036 (323) 234-3180
Genesis Plumbing & Rooter 2823 Denby Avenue, Los Angeles CA 90039 (323) 855-6391
Fraser's Plumbing 4654 W Washington Blvd, Los Angeles CA 90016 (323) 931-9262
JB Plumbing and Rooter 210 North Ave #49, Los Angeles CA 90042 (323) 559-3053
John's Plumbing 3847 Brunswick Ave, Los Angeles CA 90039 (323) 422-7485
Just Right Plumbing 5927 W 85th Pl, Los Angeles CA 90045 (213) 626-0566
Mauerhan Plumbing 748 W California Ave, Glendale CA 91203 (818) 243-3443
Mike Diamond 1900 N Cahuenga Blvd, Los Angeles CA 90068 (888) 261-4827
Mr. Speedy Plumbing 7905 Beverly Blvd, West Hollywood CA 90048 (323) 928-3002
Newton Plumbing 3773 Overland Ave, Los Angeles CA 90034 (310) 776-9399
Pipe Dream Rooter & Plumbing 11301 W Olympic Blvd, Los Angeles CA 90064 (424) 206-5683
Razor Rooter Plumbing 515 N Moore Ave, Monterey CA 91754 (626) 377-4556
Speed Plumbing 2000 6526 5th Ave, Los Angeles CA 90043 (323) 734-5609
Superior Drain Cleaning 12017 S Central Ave, Los Angeles CA 90059 (323) 566-7373
T&C Drain Cleaning & Rooter 2848 Guirado St, Los Angeles CA 90023 (323) 325-1752
Westho Plumbing 655 N La Peer Dr, Los Angeles CA 90069 (323) 601-5008
West Hollywood Plumber 7903 Santa Monica Blvd, West Hollywood CA 91606 (323) 739-4581
All Service Plumbers 808 S Hobart Blvd, Los Angeles CA 90005 (323) 844-0199